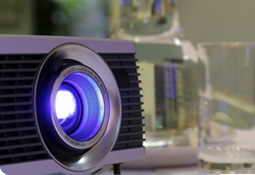 Bio - Eli Konorti
<< Back to About AMS
Eli held senior management positions in both public practice and private industry. He is a former Consulting Partner with Ernst & Young. Prior to forming AMS he was an associate consultant with TkMC and prior to that, President and CEO of Stork Craft Manufacturing, a company recognized by many as world class. His experience covers sectors such as Municipal, Manufacturing, Retail, Distribution, and Forestry, to name a few.
Eli has a Bachelors degree in industrial and management engineering, and a Masters degree in business administration. He also holds a Doctorate in business administration degree. Eli received extensive training in a variety of business disciplines while working at Ernst & Young in addition to specialized training in change management from Harvard University.
When not working with clients, Eli enjoys painting, exercising, and taking his dog for long walks. Furthermore, Eli enjoys teaching university graduate and undergraduate students courses in Strategic Planning, Management, Research and Consultation, Project Management, Quality, Productivity, and Economics.

© 2006 AMS Advantage Management Solutions