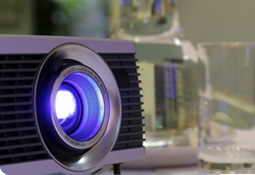 Testimonials
"…We recently had an IGMAC audit for our QMS and manufacture. The Auditor whom conducts these audits in BC said our QMS system is the best he has seen by a window manufacturer. Thanks for helping us with the development and implementation of the QMS system. Well done!"
Dallas Burgess, Quality Control Manager
Westeck Windows & Doors
"….After more than 3 years of working with AMS Consulting I can honestly say it is by far the most important partnership our company has made since our inception. Eli offers a straightforward approach to strategic planning, which has changed the way we do business -- not an overwhelming process, but one that has helped us to create realistic plans with a clear direction on taking Exposure Travel to the next level in terms of profit and growth"
Nick Gudewill, Founding Partner
Exposure Travel
"....Eli's hands-on experience as an entrepreneur and many years of consulting to companies in a variety of industries is what sets him apart from other consultants we worked with. Eli brought to our company enthusiasm, optimism, and an uplifting message. He is inspiring and one of a kind mentor. His leadership and management skills are second to none. He delivers everything he promises. He is simply, the best".
Dan Jillings, President
Builders Door and Window
"....You did an amazing job and I cannot tell you enough how much it has meant to me, both on a business and personal level, to be able to discuss our business challenges and opportunities with you. You definitely have exceeded our expectations"
Greg Kyllo, President & CEO
Twin Anchors
" ....Eli has been working with Ramsay Group for over 5 years. He is a one of the few true professionals that can evaluate organizations in practical ways and provide concrete implementable solutions to many organizational problems. These solutions led our company to improved performance and increased profits"
Greg Ramsay, President & CEO
Ramsay Machine Works
"....Dr. Eli Konorti has become an extremely valuable asset to our company. Eli is playing a key role in the strategic planning, business development, and financing for our 2nd stage $36MM private funding and he is helping GRG to organize for our planned $650MM IPO in 2009. Eli's foresight, integrity, and many capabilities are instrumental to our organization's development and success."
Myron Sullivan II, President & CEO
Global Response Group (GRG) Inc.
"....Dr. Eli Konorti is a transformational leader with great passion, energy, and empathy. He is an insightful navigator with the tact and experience required to effect change in a positive direction."
Jeff Sauvé, Chief Executive Officer,
British Columbia Rugby Union
"....Over the past 3 years Eli has completed a number of consulting projects for us. We have found that the combination of Eli's love to teach, the knowledge he has gained from consulting for over 17 years, and the years of experience as a manufacturing business owner, has resulted in effective recommendations and successful implementations. We look forward to having Eli continue to work with us on additional projects in the future."
Jon Krahn, General Manager
Fraser Valley Industries
"....In addition to our verbal appreciation we also want to express our sincere appreciation in writing for all the assistance, effort, and advice you have provided to us during the past two years. You have shown us many ways of improving efficiencies by simply observing idle time, unproductive walking and movement time, as well as the waste of capital and resources.
Often during our meetings, we still open up your books and recall your instructions to look for "low hanging fruit"! Also, we will highly recommend your consulting services to anyone that requires a reference."
Casey Kerkhoff, General Manager
Westeck Windows
"....Eli has helped us implement new strategic initiatives that have taken the company to a new height. Eli is a hands-on consultant that understands all aspects of business. Eli has been very supportive and provided business acumen to allow the business to grow profitably. Eli is very detail oriented but most importantly, he treated our business as though it was his own. Eli is best fitted to help companies that want to grow and move to the top of the pack".
Andy Matei, President
Metaplast
".....Because of Eli, we realized the true potential of our business. His
wisdom, courage, and vision, helped shape and guide our business to new
levels. His can-do attitude and high energy levels were at times hard to
keep up with, but worth every effort".
Jacob Ben-Zvi, President
Ambar Art

© 2006 AMS Advantage Management Solutions