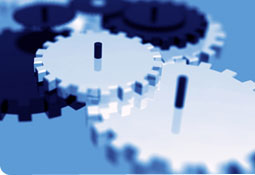 The AMS Difference
Working in partnership with our clients, AMS helps provide complete solutions to meet your needs. AMS strengths include:
You can measure the results

- either in your profitability or in the growth of your investment.

Our mission is to make you look good

- your success is our success. By engaging us as your consultants you are entrusting us with important and sensitive aspects of your business. We will not let you down.

Our seniority and experience leads to practical advice

- we are creative, bring a fresh perspective to a client's business and we have the experience to develop recommendations that can be practically implemented. We are also committed to helping you implement our recommendations.

We work with your team

- at the end of the day, the change has to come from client staff. This means that although we can be a change agent, the client staff still needs to buy in or support the recommendations and resulting change initiatives. We will work with your team to motivate them to bring about the change.

We are committed to our relationship with you

- we build enduring client relationships rather than simply doing a project and disappearing until next time. This allows us to stay current with your business issues and challenges enabling us to quickly start up the next time.
Here is how we work with our clients:
Business Assessments:

We do not sell the flavour of the day. Nor do we pretend to know what your problems are. We first assess your business - bumper-to-bumper - and then suggest ways to improve areas that are critical to meeting your goals and objectives. Learn more about our Assessment Framework

Solution Driven:

We do not provide general recommendations. We are specific about what you should do, when to do it, where to do it, who should do it, why it should be done and, most importantly, how it should be done.

Organizational Improvement:

We work with you and your team to implement the solutions we recommend. We stay with your company throughout the implementation phase and later follow up to ensure sustainability.

Proprietary Methodologies:

We use methodologies that we have used in the past. They are robust and proven.

© 2006 AMS Advantage Management Solutions